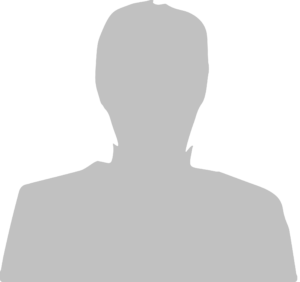 Colleen Anne 'Kelly' Busch
FNP-BC
Kelly has lived in the Denver area since she was 4 years old. She went to Bradley Elementary, Hamilton Middle School and graduated from Thomas Jefferson High School. She went to Loretto Heights College for her BSN and University of Phoenix for her Masters in Nursing. She completed her Nurse Practitioner certificate at Regis University. Kelly strives to create a partnership with her patients. She feels it is important that she and the patient work in collaboration to resolve medical issues and create a healthier life.
Kelly married her high school sweetheart and has two sons, two beautiful daughters-in-law and five fabulous grandchildren. In her spare time, she loves spending time with the grandkids, spending time with her husband at their cabin and most Octobers she can be found in Albuquerque, New Mexico with friends participating in the Albuquerque International Balloon Fest.
If you look her up, you will find Kelly doesn't appear anywhere as her legal name. She was the last of 5 kids born to Scotch Irish parents. Her Dad wanted to name her Kelly but her Mom didn't feel that was a 'proper' young ladies name. So she was named Colleen Anne and called Kelly from day one.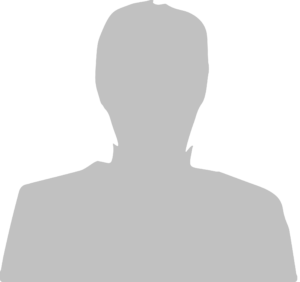 Haley was born and raised in Mechanicsburg, PA. After attending Penn State for her undergraduate degree in Biobehavioral Health, she obtained her Physician Assistant degree at Saint Francis University. Haley then moved to Denver where she fell in love with the beautiful weather and active lifestyle. Haley spent the early part of her career in urgent care but desires to provide more holistic care to her patients, including preventative medicine and following patients throughout their lives.
Since moving to Colorado, Haley has continued grow upon her undergraduate degree, learning about the bio-psycho-social connection. She believes acknowledging all of these areas is imperative for a person's well-being. Haley has personally experienced the healing benefits of yoga, mindfulness and healthy food choices and has a strong desire to incorporate these values into traditional medicine and produce the best outcomes for her patients.
Haley recently got married and enjoys skiing, practicing yoga, reading, and spending time with her husband, Dylan, and cat, Ziggy.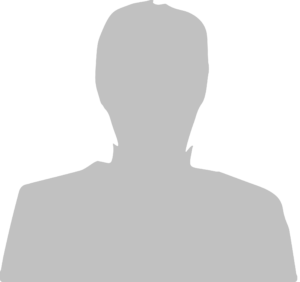 Dr. Flanigan was born and raised in Philadelphia. He attended Jefferson Medical College, followed by an internship at the University of Illinois. He served 2 years in the Navy as a physician to the midshipman at the Naval Academy. A residency at Georgetown University followed, then a Cardiology fellowship under the renowned Dr. Gilbert Blount at the University of Colorado.
Dr. Flanigan (a twin) with his wife Barbara (married for more than 40 years, also a twin, and maiden name Flanigan) had always planned to practice in the Philadelphia area, but fell in love with Colorado and never left. He had a hospital cardiology practice at St. Joseph and Presbyterian St. Luke's hospitals until he joined HealthMark in 2012, which he says has been the best decision he has ever made.
He has 4 children and 10 grandchildren and all live within 10 minutes of him. Dr. Flanigan has had a long career in the sport of rowing, and was on the US national team competing in the World Championships, Pan-American games, and pre-Olympic Games, where he was silver medalist. While on the Olympic team, he was accepted to medical school and the Dean of the school would not permit a deferment. The team went on to win the gold medal in Tokyo that year while Dr. Flanigan was in anatomy class. Since then, he has pursued competitive Masters rowing, and has won 25 World Championships, 21 US Championships, and is still competing. He is very proud of his physician daughter, Kate, Medical Director of the Department of Interior, and co-author of Longevity Made Simple a Denver best seller (2007), which is a testament to his avid interest in preventive cardiology.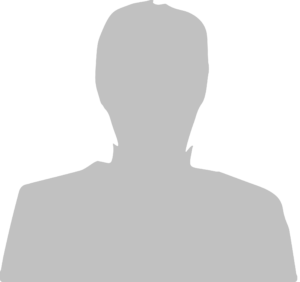 Dr. Flansburg is a native of Pennsylvania. He received his B.A. from Kutztown State College in 1982. He received his post-graduate degree in Chiropractic in 1986 from Palmer Chiropractic College in Davenport, Iowa. After graduation, Dr. Flansburg moved to Colorado and began his own chiropractic practice in 1988.
Dr. Flansburg joined HealthMark in June 1999. He specializes in women's medical problems (such as PMS and infertility), sports injuries, and children's healthcare. Dr. Flansburg has an extensive background in nutrition as well as nutritional supplements.
Dr. Flansburg is married and has two sons.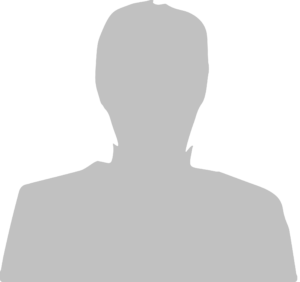 Dr. Frey was born in the Chicago suburb of Naperville and moved to Longmont, Colorado at the beginning of ninth grade. She has been lucky enough to stay in the state ever since. She graduated from University of Colorado Medical School in 1985, completed residency in OB/GYN in 1989, and began practice in Littleton that year. She became increasingly interested in an integrative practice style, took a year off practice in 2000 to study this field, and has had an integrative practice since then.
At HealthMark, Dr. Frey has chosen to focus only on office gynecologic care and minor procedures. She has developed a special interest in menopausal medicine and has over a decade of experience in prescribing compounded bioidentical hormones. She also spends a great deal of time exploring non-hormonal approaches to the management of menopausal symptoms, always tailoring the discussion to the wishes of each individual patient. Dr. Frey also has a professional interest and experience in the management of sexual dysfunction..
Dr. Frey holds clinical faculty appointments with the University of Colorado Medical School and the Swedish Hospital Family Medicine residency. Dr. Frey enjoys teaching medical students and residents and often has one working with her in the clinic.
Dr. Frey is married with five boys, many of whom have left home to start their own adventures. She and her husband are avid cyclists, and she also enjoys skiing, gardening, reading novels, and playing violin.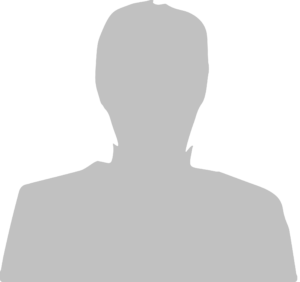 Kenneth graduated from the University of Wyoming Family Nurse Practitioner Program in 2001 with a Master's of Science degree in Nursing. He has worked in Florida, Hawaii, Wyoming, and Colorado. He has an extensive background in emergency room medicine and cardiology. Kenneth enjoys creating a positive working atmosphere for treating and seeing patients. His specialty areas are family medicine, cardiology with electrophysiology experience, radiofrequency ablation, implantable cardiac defibrillators and permanent pacemaker interrogations. Kenneth is able to identify and treat health conditions and factors causing catastrophic health events like abnormal heart rhythms, syncopal episodes (blackout spells), and cardiac arrest. Outside of work, Kenneth enjoys hockey, skiing and daily plans with his daughter and two sons. He also speaks two languages – English and Canadian eh.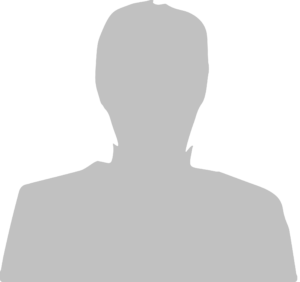 Dr. Gleser founded HealthMark in 1985 after overcoming cancer. Born in South Africa, he completed his medical residency and fellowship at Boston University Medical Center in Internal Medicine and Hematology. He is also a certified Acupuncturist, having completed his certification at UCLA in 1996. Dr. Gleser served as Corporate Medical Director for U.S. West and was a Vice President of Columbia Healthcare, once Denver's largest health care provider. Dr. Gleser is also an author, a former radio personality, and former Medical Director of the Pritikin Longevity Center. He is married and enjoys running, biking, and participating in triathlons.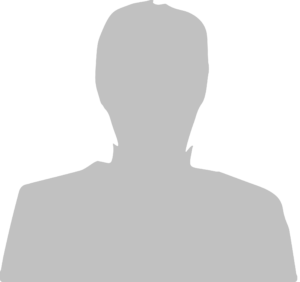 Dr. Hanks grew up in Illinois and graduated in 1970 from Bradley University with a major in psychology. With the influence of his father and older brother, both chiropractors, he entered the National College of Chiropractic in Chicago, graduating in 1974. Dr. Hanks has been in private practice since that time, first in New Mexico for one year, and then in Denver since 1975. He is board certified in chiropractic orthopedics, and in 1997, finished a master's degree in healthcare systems from the University of Denver. He has served on the postgraduate faculty of four chiropractic colleges. Presently, he is the senior chiropractic consultant to Kaiser Permanente. Dr. Hanks is certified in acupuncture as an adjunct to chiropractic practice. He has a strong interest in clinical nutrition and all forms of orthopedic disorders, especially spinal. His interests include writing, as a columnist for DC Magazine, gardening, judging BBQ contests, and playing with his eight grandchildren.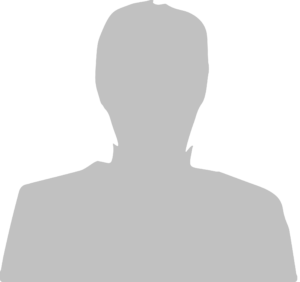 Shari was born in Northeast Nebraska, grew up in a community of 800 people and had only 20 people in her graduating class. She went to Creighton University and graduated with her BSN in 1994. She worked as a Registered Nurse for many years before going back to school to get her MSN and FNP from Clarkson College in Omaha in 2009.
After graduating, Shari worked in rural communities doing everything from home visits to inpatient hospital care to clinic visits. She feels it is important to treat the whole person and involve the patient in the plan of care.
Shari has been married to her college sweetheart for over 22 years. She has 2 sons and 2 daughters and one very spoiled grandson. She enjoys watching sports, especially Nebraska football and college basketball.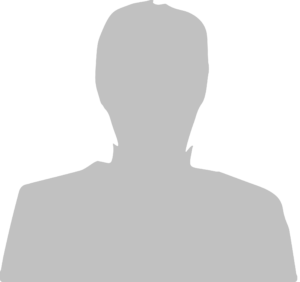 Dr. Peters is a native of Rapid City, South Dakota. He received his B.A. from St. Olaf College in 1969 and his medical degree from the University of Colorado in 1973. He received his Internal Medicine training at the University of Florida at Jacksonville and was Chief of the Internal Medicine Division at that institution from 1976 to 1982. From 1982 to 1984, he served as Henry J. Kaiser Fellow in general Internal Medicine at the Massachusetts General Hospital, Harvard Medical School. Following his fellowship, Dr. Peters remained at Massachusetts General Hospital as the Director of the Lipid Consultation Service while teaching in the Department of Preventive Medicine at Harvard Medical School. In 1986, Dr. Peters returned to Colorado to assume a position as partner with HealthMark. He also retains an appointment at the University of Colorado School of Medicine as an Assistant Clinical Professor of Medicine and Preventive Medicine and Biometrics.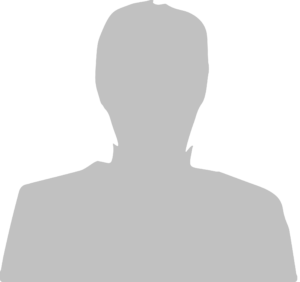 Daneen holds an Associates Degree in Sports Medicine Technology and owned and operated an aerobic center in Vail, Colorado before receiving her physical therapy training at the University of Pittsburgh in 1992. A dedicated professional, she has acquired over 1500 hours of continuing education, has become fluent in Spanish to facilitate our non-English speaking population, and is planning to sit for her certification to become a Certified Functional Manual Therapist. Prior to assuming her duties at HealthMark, Daneen served as the Director of Physical Medicine at Denver Injury and Evaluation Center for 12 years. She also worked with the City and County of Denver treating court reporters and helped develop the cumulative trauma protocols, including one for carpal tunnel syndrome. Most recently she has been certified on the Pilate's reformer, Cadillac, and chair for rehabilitation therapy. Daneen enjoys working one on one with her patients, helping them achieve a higher level of function.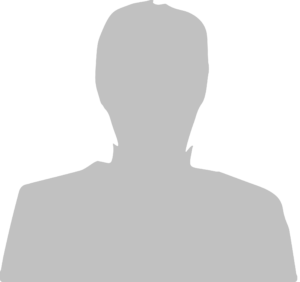 Dr. Young received her Medical Degree from the University of California at Davis – a school emphasizing care of the whole patient. She completed Residency in Obstetrics and Gynecology at Kaiser Permanente in Oakland, California. Afterwards, Dr. Young worked throughout the United States and overseas. From her work in Scotland and New Zealand, she was taught their focus on patient history and physical exam rather than extensive testing typical in American healthcare. As a result of this experience, her emphasis has been on prevention and finding causes for disease rather than treating symptoms.
After moving to Utah with her family, Dr. Young started private practice. She led her community in providing minimally invasive procedures including operative laparoscopy, in-office hysteroscopy and interventional 3D ultrasound. Believing that patients and health care providers should work as a team, she and her staff helped patients address infertility, chronic pelvic pain, pelvic floor weakness, bleeding issues, hormonal disorders, as well as alternatives to hysterectomy.
Dr. Young has traveled throughout the United States speaking on various women's health issues, and alternatives to hysterectomy. She has presented at national meetings of the American Association of Gynecologic Laparoscopists, American College of Obstetrics and Gynecology, and the American Institute of Ultrasound in Medicine.
Wanting to pursue new arenas in women's healthcare, Dr. Young closed her successful medical practice in Utah and went on to do In-Vitro Fertilization in Tacoma, WA. As that practice closed and a new opportunity emerged in North Carolina, a severe injury in her immediate family necessitated a career pause while providing home care. Crisis now resolved, it is with great pleasure that Dr. Young joins Dr. Frey in providing office gynecology to the patients of HealthMark.