HealthMark is a group of physicians and specialty providers dedicated to providing comprehensive and preventive medicine.
HealthMark's combination of traditional internal medicine with complementary and alternative medicine offers the best approach to achieving health, wellness, and balance for all patients. In addition to internal medicine and primary care, HealthMark offers cardiology, gynecology, physical therapy, travel medicine, and FAA flight physicals – all in one location! All of our providers are highly trained and certified in their respective disciplines and each brings special expertise to care for their patients in a nurturing, cooperative environment where listening to the patient always comes first.
4700 East Iliff Avenue
Denver, CO 80222
Hours: 8:00 am – 5:00 pm Monday – Friday
What To Do: After Hours Emergencies 
---
Unless you are experiencing an emergency, consider visiting an Urgent Care center to save time and money.
The average cost of a hospital ER visit or Freestanding Emergency Room visit: $1,500

The Average cost of an Urgent Care visit typically ranges from: $30-$150, Depending on your copay and deductible.
Free-Standing Emergency Rooms look like an urgent care clinic, but they will cost the same as an ER visit at the hospital! When in doubt call first and ask if they are an Urgent Care or an Emergency Room. 
Since both HealthMark and OnPoint Urgent Care are part of the OnPoint Medical Group, your medical records will be available for use at any OnPoint Urgent Care location. Any specific medical notes your primary care physician has provided will also be available in our system, allowing for more precise evaluations during your Urgent Care visit.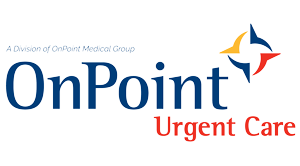 Our trusted partners at OnPoint Urgent Care are available 7 days a week if you encounter a medical need outside of our regular business hours.
---
Monday – Friday

8:00 am – 8:00pm

Saturday & Sunday

8:00 am 

– 8

:00pm